Welcome to Nichem: Activated Carbon Supplier
Nichem is a nationwide supplier of activated carbon. With many years of experience in the production of activated carbon filter and impregnated carbon, our international engineering team is well-versed in the specification and design of activated carbon absorber for any absorption system. Our clients include municipal water and wastewater treatment plants throughout the United States. In addition, Nichem maintains significant accounts with engineering firms, OEMs and associated subcontractors. We always adhere to the highest standards, and as such, our PAC and GAC are NSF Certified . That last drink of refreshing ice cold water you had probably came through a Nichem carbon activated charcoal filter. By expanding and diversifying our product line, Nichem attains the goal of satisfying unique customer demands.
Nichem is also highly experienced service company providing turnkey media changeout to municipal drinking water industry as well as Federal and industrial sites. We specialize in bulk granular activated carbon delivery and onsite changeout with Nichem owned equipment.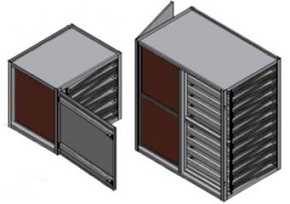 Nichem is dedicated to expanding its existing share of the North American activated carbon market. To achieve this goal, we stock several million pounds of various activated carbon filter in our warehouse for immediate shipment. We are ready to fulfill your order for truck load, LTL, or even a single 55-pound bag, and ship it to your destination. Just forward your specifications and Nichem's team will provide prompt service.
Requests for specification, design and quotes will be answered promptly and in a professional manner.TechnicalData Sheet (TDS), Material Safety Data Sheet (MSDS), Certificate of Analysis (COA), and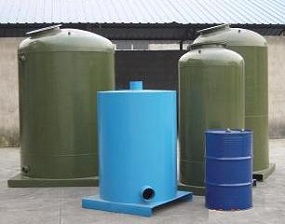 samples will be sent following a formal request. Personal meetings and in-plant review may be arranged in advance. Should you have an urgent request, do not hesitate to call our main office directly: (973) 399-9810.
Our main office is available and eager to assist with technical support, as our sales team works with you to choose the type(s) of activated carbon absorbers that will be exactly right for your needs. With the winning advantages of tremendous cost savings, quality, reliability, diversity of products, courteous service and timely delivery to your project, Nichem is sure to be the right choice for you.
We look forward to working with you.

Activated Carbon
Nichem are suppliers of activated carbon to an enormous number of municipal water and waste water treatment plants throughout the United States. But what is activated carbon, what are its properties, and what does it do?
What is activated carbon?
Carbon comes in many different forms. One of them is known as activated carbon - or activated charcoal or coal, to give it its alternative names. When carbon is í«activatedí», it is a micro porous substance. That means it has a lot of tiny pores that, when stretched, makes for an incredibly large volume of surface area. According to Wikipedia, a single gram of the substance has a surface area of an incredible 5,400 square feet.
Where does it come from?
CarbonActivated comes from a wide array of sources. In fact, it could potentially originate from any material with a high carbon content. As carbon materials decay - in a fire, for example - they activate. The perfect example would be wood charcoal, but it can also come from peat, nutshells, and coconuts.
What can you use it for?
Activated carbon is used in many different industries. These include everything from metal finishing to chemistry and even the environmental industry. Ití»s also utilized by the health care industry as a way to treat poisoning and overdoses. The substance is turned into tablets or capsules and can also be used to clear up conditions like gas and flatulence. Because of its filter like qualities, it can also be used for water purification - like we do here at Nichem.
Is it safe?
There are many studies of activated charcoal to consider - and the scientific world is quite clear that it is safe. Ití»s the reason why it is in our water purification systems, and that the health care industry can use it to treat various conditions. Ití»s even put to use in high tech equipment like liver dialysis machines in hospitals. According to research, there are no adverse side effects.
Is it good for the environment?
Activated coal is not renewable, but other sources of carbon are OK and woní»t harm the environment. Ití»s natural sources you want to look for, such as nutshells and corn stover. Ití»s reusable, too, and has a negative carbon footprint.
What else can you do with it?
As well as water purification and technology, there are plenty of other uses for carbonactivated. For example, you can use it to draw out stains from your teeth and whiten them. You can use it to clean mold in your body, too, which could cause many different conditions if left unchecked. Ití»s also thought to be useful for reducing cholesterol in the body - and it may even have anti aging properties.
So, there you have it - a quick look at the wondrous substance that is activated carbon. As you can see, there are some incredible uses for this material - many of which are used by us here at Nichem. If you want to know more about it, feel free to take a look around on our website.